Live Cam Boston Harbor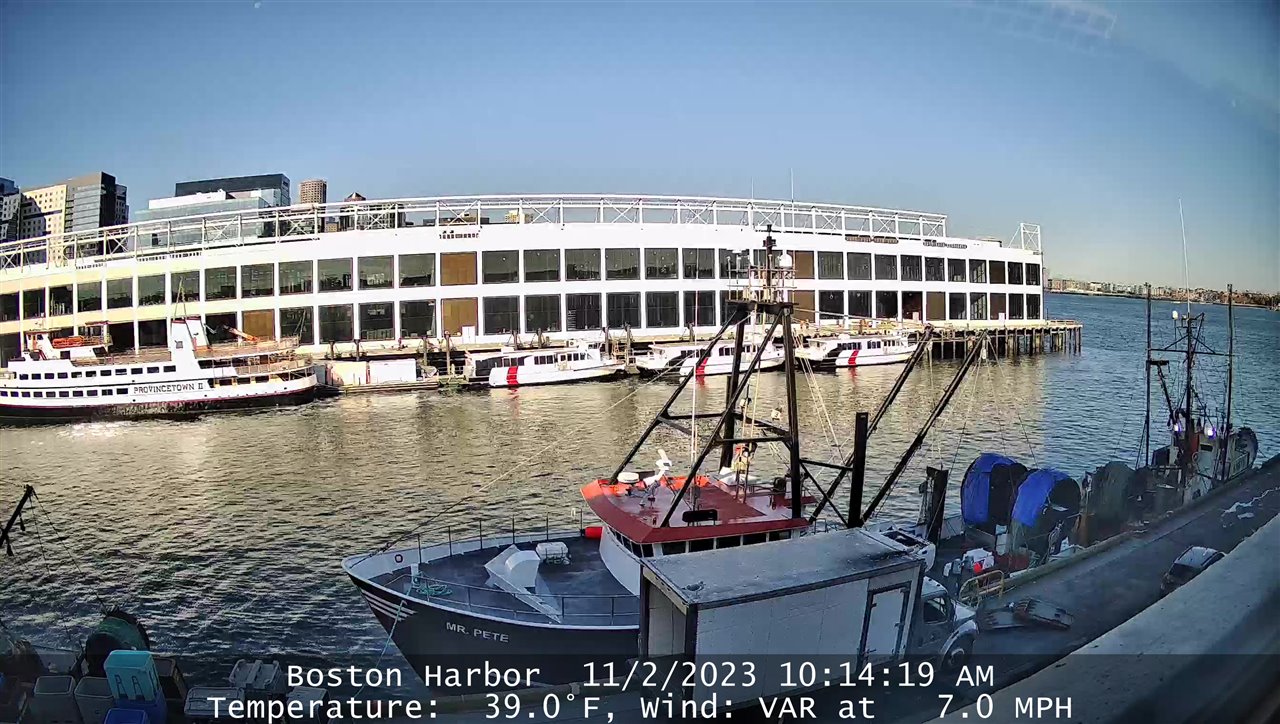 Boston Harbor Fish Pier Cam
Boston Tea Party Museum – Live Cam Boston Harbor
Chicago Webcams | Boston Webcams | Maine Webcams | Florida Webcams | Airport Webcams | Hawaii Webcams
Boston Harbor is steeped in history. The city of Boston was founded on the shore of the harbor in 1630, making it one of the oldest continuously populated places in the United States. Over the centuries, the harbor has been the site of many significant events, including the Boston Tea Party in 1773, when American colonists, frustrated with British taxes on tea, dumped 342 chests of tea into the harbor. Thank you for checking out the Live Cam Boston Harbor, we hope you enjoyed it.
During the American Revolution, the British used Boston Harbor as a military base and launched several raids from there. In 1776, American troops managed to fortify the harbor and force the British to evacuate Boston.
In the 19th century, Boston Harbor became a hub of industry and transportation. Ships brought goods from all over the world to Boston's ports, and the harbor was directly linked to the city's growing network of railways.
However, by the mid-20th century, Boston Harbor had become infamous as one of the most polluted waterways in the United States. The harbor's waters were grossly contaminated by raw sewage, industrial waste, and other pollutants.
In recent decades, Boston Harbor has undergone a remarkable transformation. In the 1980s and 1990s, the Boston Harbor Project was launched to clean up the harbor and revitalize the waterfront. Today, Boston Harbor is a bustling center of tourism and recreation, with a thriving fishing industry, ferry services, and numerous parks and attractions.